| | | | |
| --- | --- | --- | --- |
| | Star Speedway 2020 - Day & Night | | |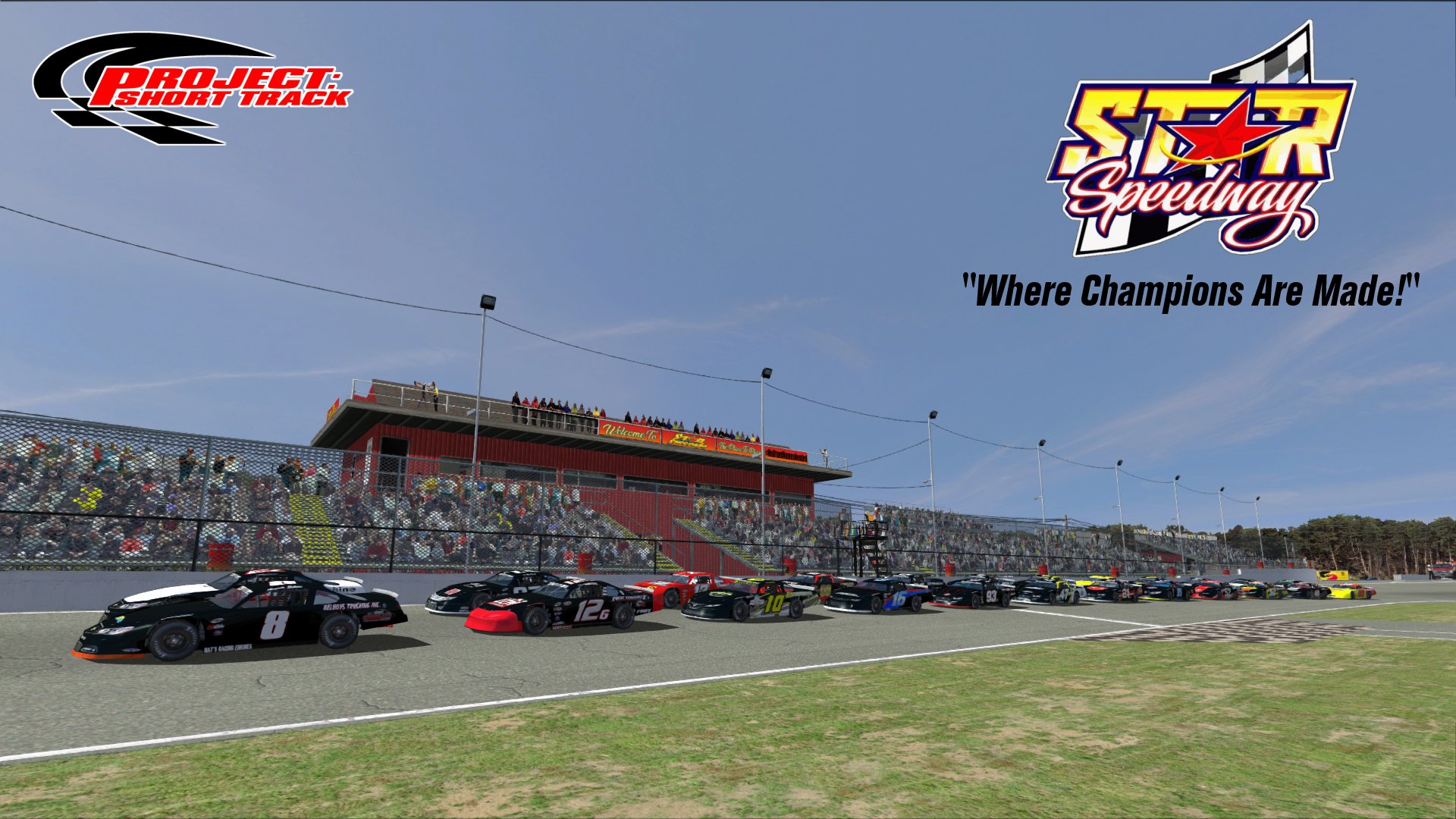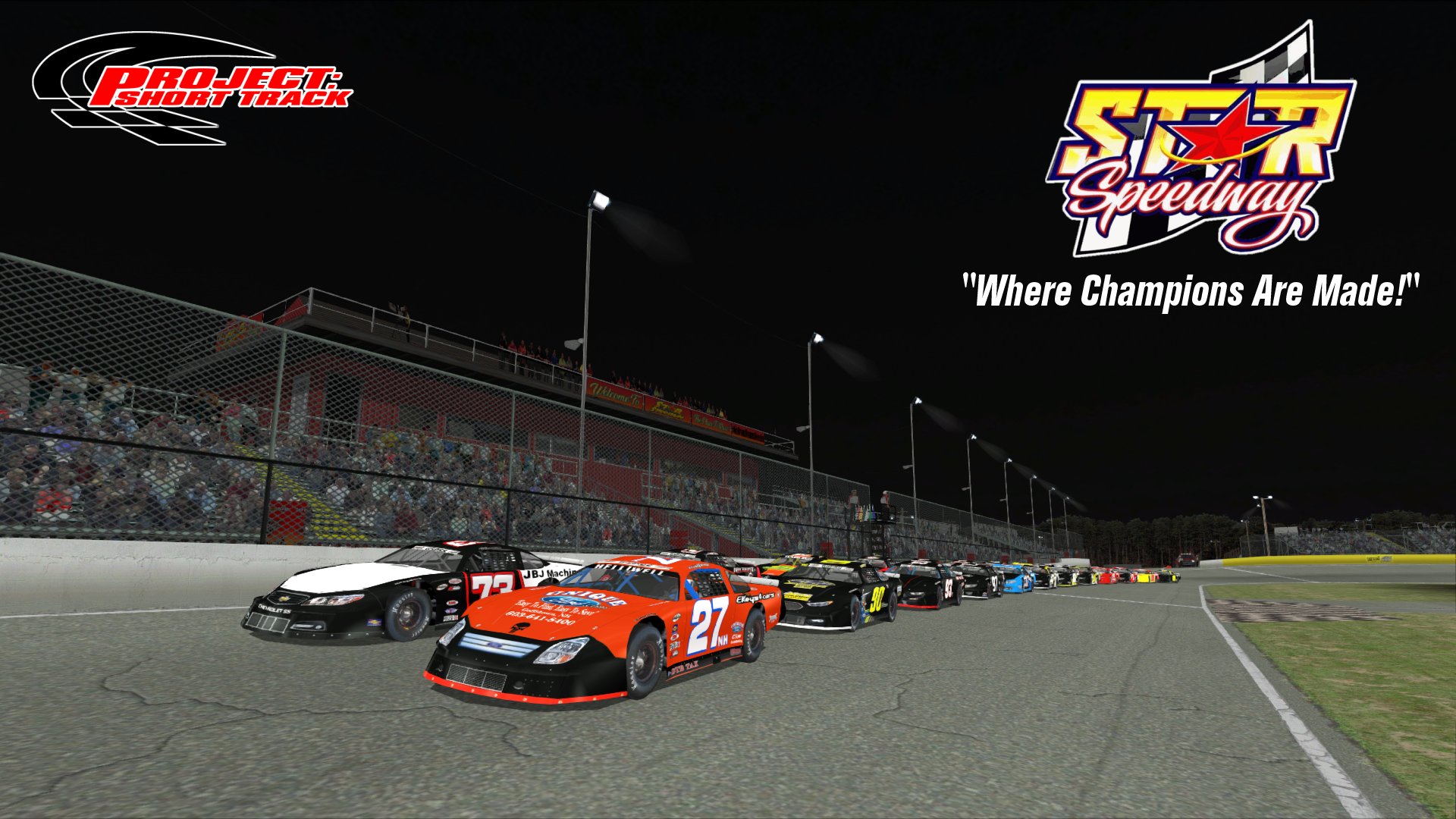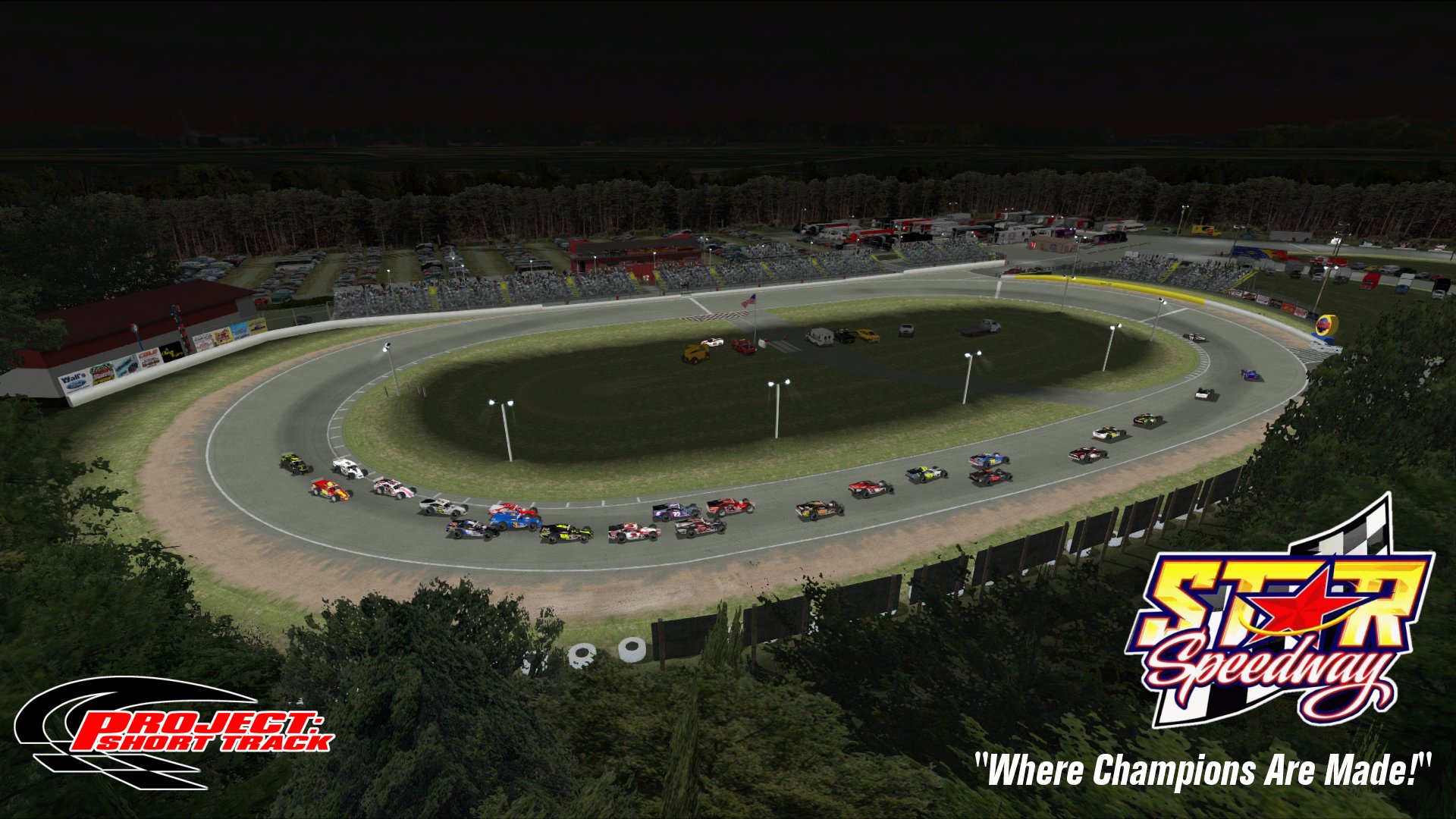 STAR SPEEDWAY... "Where Champions Are Made!"

PROJECT: Short Track proudly releases one of the oldest and most significant short tracks in New England... Epping, New Hampshire's Star Speedway! This quarter mile moderately banked bullring has been an important part of New Hampshire's racing landscape since 1967 and has been revamped and updated for your NR2003 short track racing enjoyment. Over 140 improvements, enhancements and changes have been made to Mark Royer's and Carl Sundberg's original version in these new 2020 PST day and night versions of Star Speedway. Here's just a partial list of the new things you'll immediately notice:

All new single pit road with working stalls for 25 cars.
All new billboards and scoreboard objects with accurate 2019-2020 sponsor graphics.
New grandstands and 3d crowd objects throughout.
New frontstretch tower object re-textured.
New turn 1 barn object, scoreboard and billboards.
New accurate catch fencing texture.
New tractor tire barrier objects along backstretch.
New grass, pavement and wall textures throughout.
New Light towers.
New higher definition 3D tree objects and undergrowth.
New 3D rumble strips in corners.
New "Victory Lane" area on frontstretch to resemble the real one.
New pit area populated with haulers, buildings and 3dos to resemble the real facility.
Improved and more accurate areas and objects around outside of track.
Enhanced and improved a.i. featuring 2 racing grooves.
Improved night environment with PST session progressive night skies.
Plus many more new features too numerous to mention.

There is perhaps no track owner that does a better job in promoting their valued sponsors and providing a great fan experience than the Webber family, the owners of Star. They are relentless in always making improvements to their facility and utilizing social media. Our goal in taking on this project was to do everything in our power to recreate this awesome track for NR2003 and it's users who are intimately familiar with Star. We tried our best to include every little object and graphic detail within the limitations of this simulation to make this version look as close to the real life facility as possible. But there is way more to this track than the eye candy. The racing against the A.I. is a mighty challenge. While you'll find it difficult to make passes, the racing surface has some dips and bumps that will really make you pay attention to your racing line and setup.

It is important to note here that the way we had to make the single pit road to ensure good working A.I. pitting and pace car behaviors, we had to set up the track so a 200 lap race could be run without pitting for tires or gas. The reason for this is that you and the A.I. will lose a lap under almost all circumstances if you opt for a pit stop during the race. By making the decision to limit pit stops only for A.I. cars that have sustained damage, it greatly improved the overall racing experience. Good baseline Fast and Expert setups are provided to get you immediately competitive with the A.I..

I also want to acknowledge my PST team members Ben Althen, Ian Smythe, Mike Ehresman and Wayne Anderson who all spent considerable time making miscellaneous contributions to this project. I would also be remiss without thanking my friends and old track making colleagues, Mark Royer and Carl Sundberg, who created the original Star Speedway track for NR2003 way back in 2007.

Finally, PLEASE read the CREDITS README file provided with the track for very important info on the A.I., the challenges they may present and how to get the best experience from it.

It has been my extreme pleasure recreating yet another important New England short track. Enjoy racing at Star Speedway..."Where Champions Are Made!"

J.R. Franklin and The PROJECT: Short Track Development Team
Ben Althen, Ian Smythe, Mike Ehresman and Wayne Anderson.


---

DOWNLOAD :

Star_Speedway_2020d_PST.rar (Day track)
Star_Speedway_2020n_PST.rar (Night track)